The constructive initiative of working with each other to improve Pakistan's entrepreneurial eco-system was taken by Enablers & Payoneer.
Payoneer is a cross-border global payment platform for corporate payments. For millions of small enterprises, markets and businesses from 200 countries and territories, the digital network of Payoneer streamlines global trade. Taking advantage of its comprehensive technology, enforcement, operations and banking infrastructure, Payoneer offers a suite of services, including cross-border payments in particular. Payoneer makes convenient and stable worldwide trade.
The collaboration aims to increase opportunities for entrepreneurs in Pakistan by promoting cross-border payments from foreign buyers and making it easy for freelancers and e-commerce vendors to collect their payments in Pakistan as easily as local payments through its comprehensive marketplace partnerships.
As cross-border payments remain a pain point for Pakistan's freelancers, partnership with Payoneer & Enablers would be a game-changer to eliminate this big roadblock.
As a leading eCommerce company that helps people set up companies on Amazon, Enablers realised the desperate need to eliminate the danger of foreign payment transfer issues.
With the partnership of Enablers with Payoneer, both parties will come up with strategies that will provide the end user with ease of use, easy transfer options, and facilitation. Mohsin Muzaffer, Country Manager, Pakistan, talked about the collaboration with our sources and shared a description of the collaboration and how Payoneer intends it to proceed.
It is pleasing to know that businesses are taking such big initiatives in Pakistan. We are grateful to Enablers for promoting Pakistan's cross-border eCommerce, and it is delightful to know that they are doing a lot in the country to improve entrepreneurship. Payoneer is working in close collaboration with Enablers to further improve Pakistan's digital ecosystem. Mohsin Muzaffer added that we are working on various techniques that would improve ease of use and help our customers move beyond that.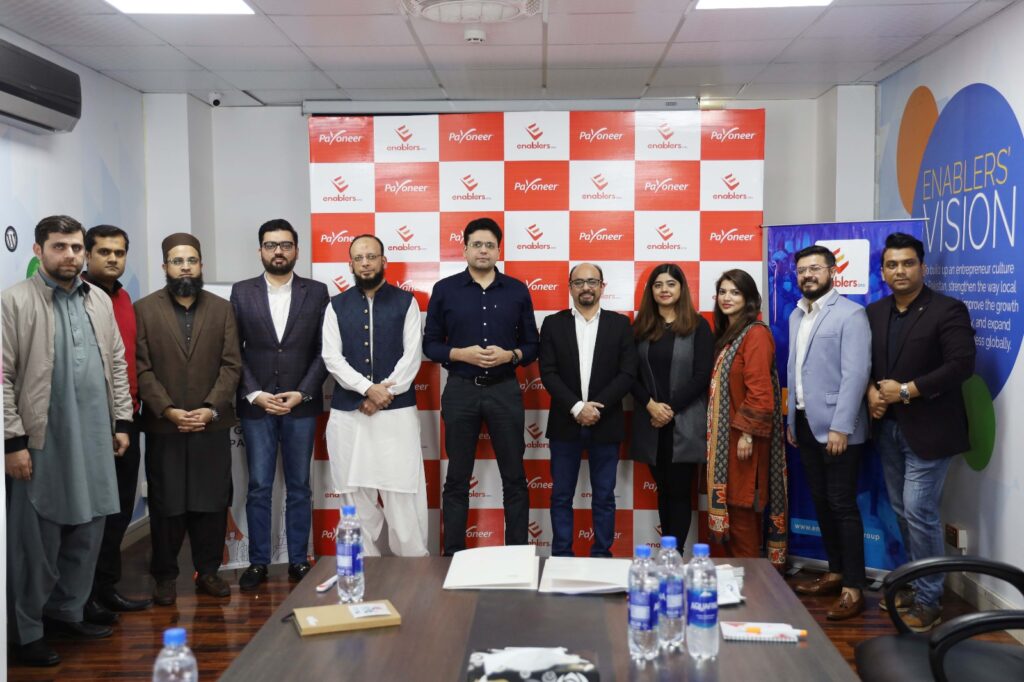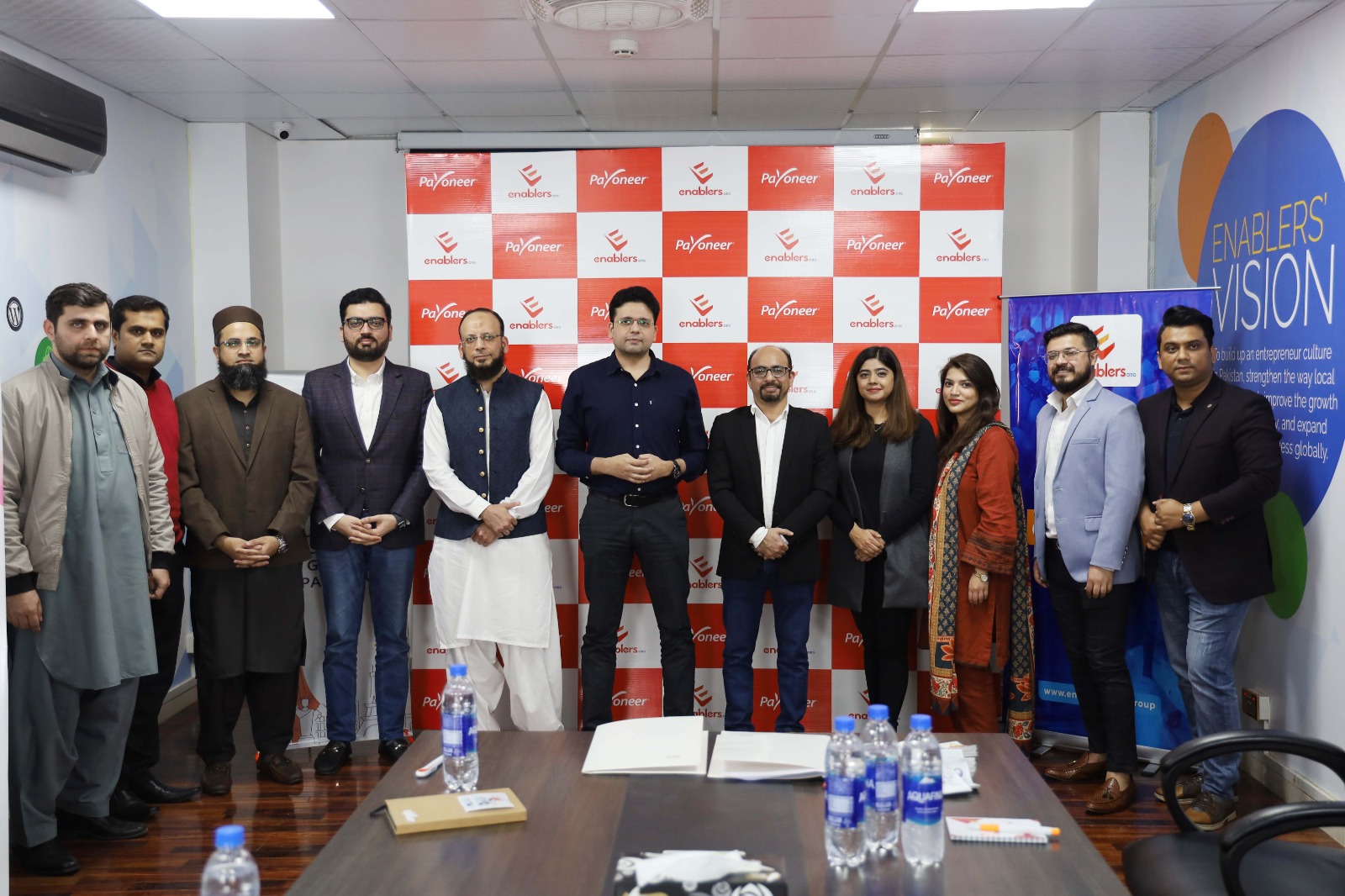 "Affaf Noor, Payoneer's Partnerships Manager, also shared the same feelings and added, "We are delighted to join Enablers and we are hopeful that this collaboration will enhance the experience of sellers and freelancers with cross-border payments. We are optimistic that we will be able to unlock their true growth potential under the umbrella of The Enablers. We look forward to working closely with them to help the digital ecosystem evolve.
The partnership is a major leap forward in realising its goal of creating 2 million job opportunities with Enablers continuously working to improve eCommerce in the country. While speaking to CEO Enablers, Saqib Azhar, sources received some visionary insights about this move.
We are actively working on ideas to make it easier for our people to become a hub for eCommerce and freelance activities. Working with Payoneer would definitely provide us with a basis for mitigating problems with foreign payment transfers. And just as Mr. Muzaffer said, we're brainstorming ideas to make it easier for our eCommerce enthusiasts to look for a better future in any possible way.
"Faisal Azhar, COO Enablers, added, "It is a step towards a new Pakistan where our country will be recognised as one of the world's largest eCommerce markets.